The city of Gods & Spirituality
Haridwar the land of gods, the land of spirituality has always been a tourist hotspot. Its spirituality and religious background keep pulling people towards it. Though there are many reasons for its fame, but there are certain things which I would like to tell you about.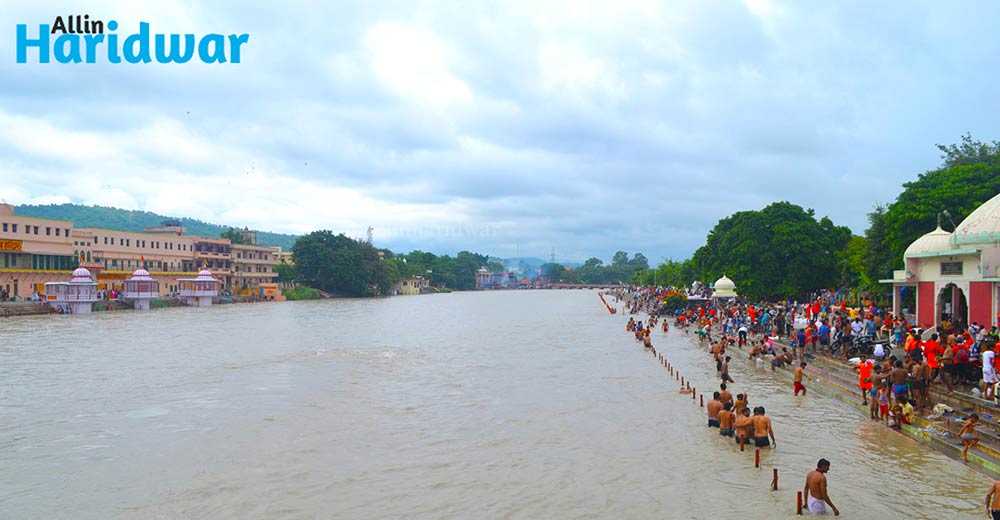 The famed river Ganga
The mighty and holy river Ganga that flows through it is one reason. It is considered as the river of gods, which was brought to earth by Maharishi Bhagirath to purify the spirits of his ancestors. Since then people started praying to it. Till date, Ganga Aarti is done every evening on the banks of Rishikesh. Every day, hundreds of people gather on its banks to be part of Ganga aarti.
Temples, Ashrams all around
Then come the bunch of ashrams that appear near its banks. These ashrams are on the list of visitors who seek peace and calm and wish to learn yoga and meditation. Temples are another reason why tourists like to visit Rishikesh. The temples in and around Rishikesh, offer an opportunity for foreigners to understand and be part of religious rituals that are practiced in them. They get fascinated by hearing the stories and gods and goddesses of Hindu mythology. They feel spiritually awakened when they come here and feel the spiritual environment all around. Many foreigners also do meditation daily on the ghaats (banks) of river Ganga.
Adventure Sports & Street Food
Those who like adventure need not worry as Rishikesh has a lot of adventure to offer. Many agencies run adventure tours and packages that include river ring, trekking, hiking, camping, bungee jumping, etc. which pull a lot of adventure lovers to Rishikesh. All these adventure packages are offered at easily affordable prices and so tourists enjoy all such activities. For foodies, there is a surprise in Rishikesh. Out here you will get eat all kinds of street food delicacies such as Indian, Chinese and South-Indian fast food such as tikki, samosa, bun-samosa, kachouri, chowmeen, momo, Manchurian, idli, dosa, sambhar, vada, etc. You name it and the streets of Rishikesh will serve it. There are many restaurants that offer these kinds of food.
A lot on the offer in the Market
Last but not the least, comes shopping at local market. Those who love shopping at new places will be overjoyed to see that the market in Rishikesh has a lot of things on the offer. Out here you can buy items related to spirituality such as t-shirts, bandanas, bracelets, anklets, rings and religious and yogic books. In short, Rishikesh is a one stop place which everyone should visit if you want to enjoy spirituality food, adventure.
The following two tabs change content below.
Haridwar, really Gateway to God, is one of the Hindu holy places in India. Haridwar is a place where people come for spirituality, Yoga, Meditation, Inner Peace, and haridwar is also famous for Har Ki Pauri, Temples, Ashrams, Akhada, & how we can forget MAHA KUMBH....
Latest posts by AllinHaridwar (see all)