Haridwar and Rishikesh are twin cities that are considered as the adobe of gods. The holy river Ganga, also known as the river of gods, flows through both the cities, thus- purifying their environments. The river is lined by dozens of temples with deities of gods and goddesses, which make both the towns spiritual. Every year lakhs of people take the holy dip in Ganga to purify themselves of all ills which they might have done knowingly or unknowingly. 'Ganga Aarti' a religious spiritual practice is done every evening in both the towns to please the river goddess Ganga ji. 

The Town Of Rituals –
The towns are also known for carrying out yagnas and hawans (religious rituals) in which gods and goddesses are requested for getting certain wishes fulfilled or for help in getting hindrances in life, removed. Rituals are also held for curing diseases or for getting respite from chronic ailments near the ghats (shore) of Ganga. All these activities are done as it is believed that the gods and goddesses do hear everyone's requests and accept their prayers, and do help, aid and guide one and all to live a happy, peaceful and satisfied life.
Presence Of Divine Power –
Both the towns are also considered as spiritual hubs due to above-mentioned reasons. It is due to this, that many people visit them to raise their spirituality and to connect with god. A large number of foreigners visit these towns every year to feel the spiritual and mesmerizing experience. It is said that both the towns have divine power which can be felt by anyone who prays truly to gods and goddesses. It is this experience that pulls one and all to these two towns which are set at the foothills of mighty Himalayas, considered as best place for yogis, sages and spiritual practitioners.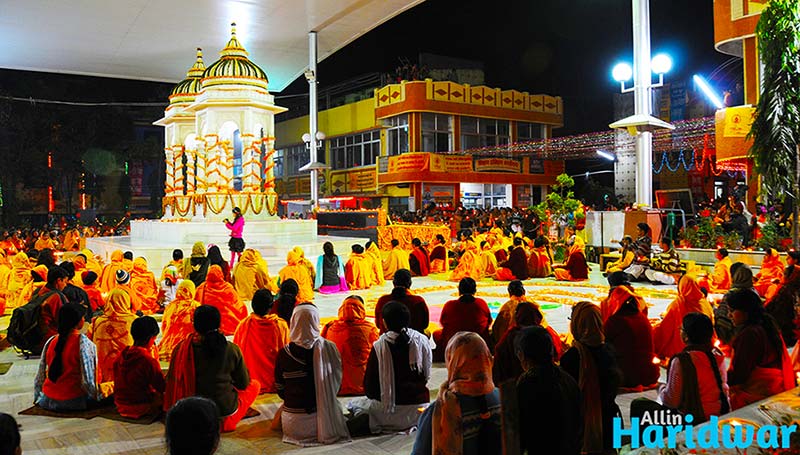 There are also many spiritual and religious things such as lockets, pendants, armlets, bracelets of different types supposed to have spiritual prowess and divine powers in them. Most of the people, including foreigners buy them and wear them after carrying out religious ceremonies to improve luck, get rid of disease, to earn money, to get the love of their life, etc. Each of these objects are made to appease a certain, specific god or goddess. Many religious books carrying knowledge of Hindu mythology and stories of gods and goddesses are also available at both the towns. People buy them and read them out of curiosity and to learn more about the Hindu religion. This is why people like to visit both these towns.
The following two tabs change content below.
Haridwar, really Gateway to God, is one of the Hindu holy places in India. Haridwar is a place where people come for spirituality, Yoga, Meditation, Inner Peace, and haridwar is also famous for Har Ki Pauri, Temples, Ashrams, Akhada, & how we can forget MAHA KUMBH....
Latest posts by AllinHaridwar (see all)