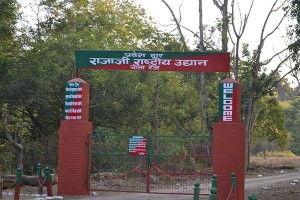 Rajaji National Park is a hub for wildlife lovers where you can find and admire an uncultivated bio-diversity. This 820 km2 area is jam-packed with elephants, tigers, leopards, deers , ghorlas and many more known life forms. Rajaji is a symbol of vegetation and forest types like Reverine, Sal, board-leaved mix and grassy. Almost 23 species of mammsls and 315 species of birds exist in Rajaji.
Rajaji National Park has chiefly three parts namely Chila, Motichoor and Rajaji sanctuaries which were merged in 1983. Motichoor and Cheela are closer to Haridwar.
The following two tabs change content below.
Haridwar, really Gateway to God, is one of the Hindu holy places in India. Haridwar is a place where people come for spirituality, Yoga, Meditation, Inner Peace, and haridwar is also famous for Har Ki Pauri, Temples, Ashrams, Akhada, & how we can forget MAHA KUMBH....
Latest posts by AllinHaridwar (see all)